This page is about the YouTube channel, were you looking for Let's Play series Game Kids (Series)?

Game Kids is a family and kid friendly channel inspired by Rooster Teeth that debuted on December 1, 2014. The channel is intended to display more family friendly content than what is found on Rooster Teeth's other channels.
Episodes from the previous Rooster Teeth show, under the same title, have been uploaded to the Game Kids channel as well as from Caleb's original BroGaming YouTube channel.
The channel has not uploaded since March 28, 2016.
New episodes were released every Monday, Wednesday, and Friday with a regular cast in each series.
Sims Sisters
Edit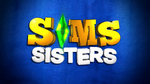 Released on Mondays, join Millie, her nanny Chelsea, and occasionally her parents Geoff and Griffon, as they explore their creativity in the world of Sims.
Kids Play
Edit
Released on Wednesdays, Matt, Webb, and Mills or Burnie, JD, and Teddy come together to play video games and strengthen family relationships.
Bro Gaming
Edit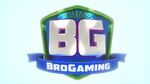 Released on Fridays, Caleb and Jordan, brothers for 21 years, test the limits of their family ties through cooperative gaming.
Rooster Teeth
Channels
Hosted
Let's Play Family
Defunct

Creature Hub

 · 

GameFails

 · 

Game Kids

 · 

LetsPlay Community